Automatic Takoyaki baking machine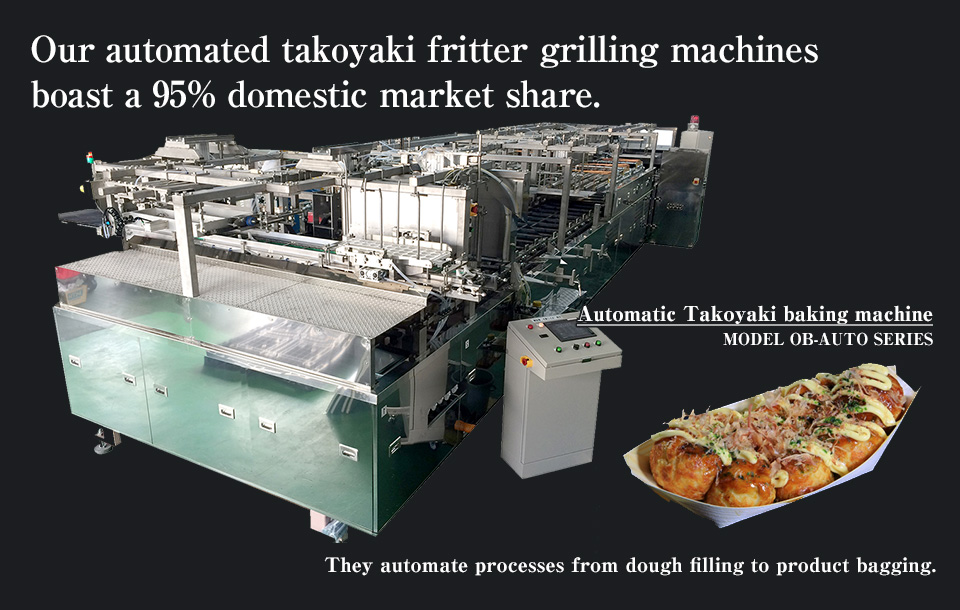 Automatic Takoyaki baking machine [OB-AUTO-SERIES]

Size adjustments can be made by millimeter units to accommodate large fritters or bite-sized ones.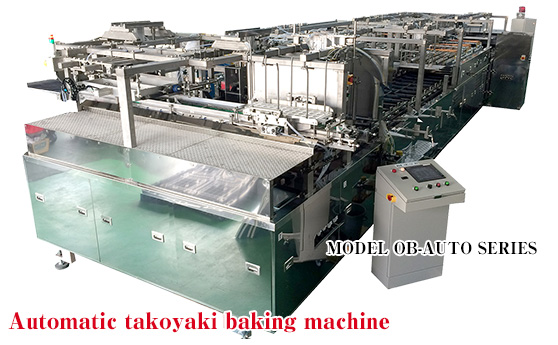 Expertise that has garnered a 95% market share.
These machines can run for 20 hours a day without failing. Mass production can handle 20,000 units per hour. Our fully automated takoyaki fritter machines are also in use overseas in China, Vietnam, and elsewhere.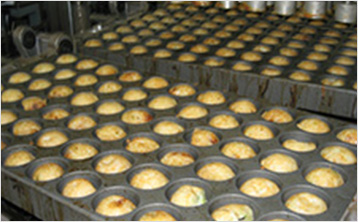 They are able to accommodate various different baking styles.
Whether you need bell-shaped or globe-shaped products, we are able to comply. Bell-shaped takoyaki with flat bottoms were a form that our company developed. This idea has garnered praise because the product does not roll (or fall) when served at nursing care facilities or for school lunches, and it is also easy to set on oven shelves at home.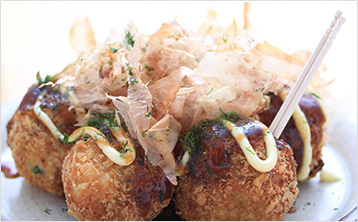 We have faithfully reproduced the texture and softness that shops are famed for.
The texture is crispy on the outside and soft on the inside. We have striven to achieve a softness that gives a fluffy lightness to the filling so that the product even tastes good after it cools. We quantify the baking level and the timing of flipping the dough in order to deliver the same level of satisfaction you get from in-store, fresh backed items, yet in this case providing them as a frozen product.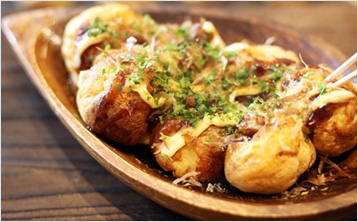 Automatic Takoyaki baking machine [OB-AUTO-SERIES]
| | |
| --- | --- |
| Machine size | 6,000~10,000(L)×2,200(W)×1,200~1,700(H) mm |
| Mold dimensions | 38~55mm(20~30g) |
| Capacity | 13,000~16,000p/h |
| Heat | LPG Natural Gas |
| Drive/power | 3phase 200V 3.8kw~7.5kw compressor supplied separately |