Automatic Okonomiyaki baking machine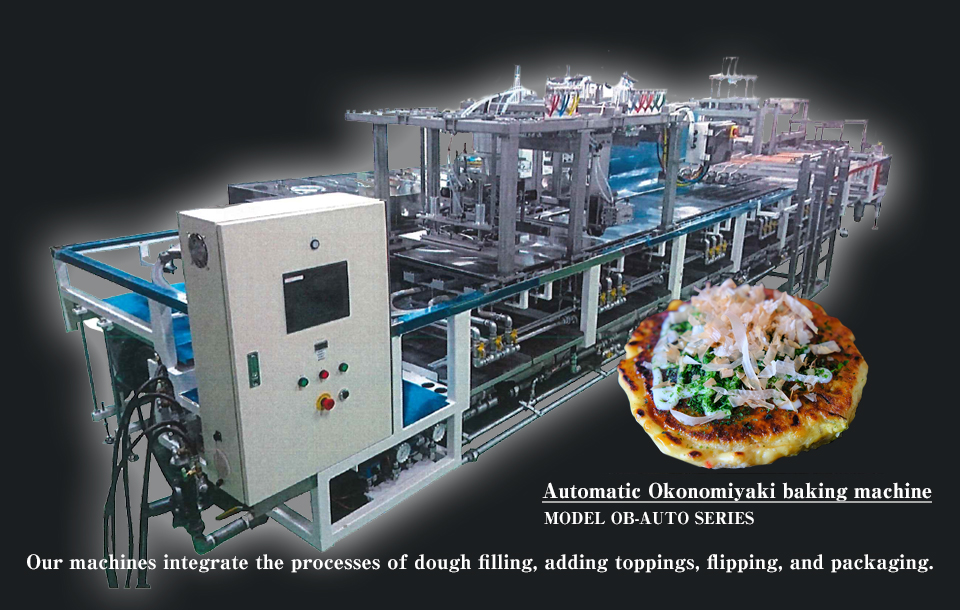 Automatic Okonomiyaki baking machine [OB-AUTO-SERIES]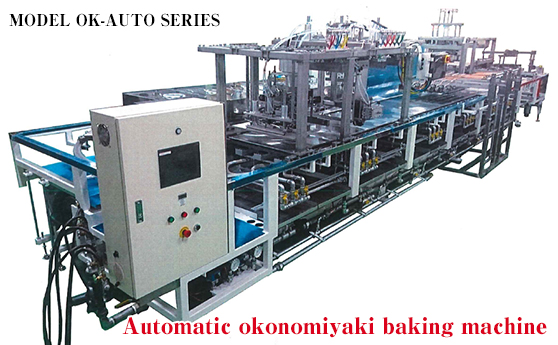 We accurately reproduce your special flavor.
For okonomiyaki, the preparation process is simple, but the possibilities are limitless in terms of ingredients. Allow us to recreate the special touches each shop is known for, as well as handling your specific ingredients, volume of dough, and other aspects of flavor.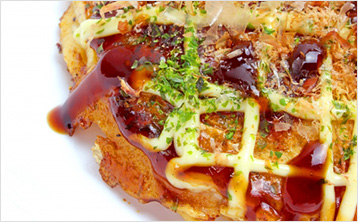 We can handle a wide variety of doughs.
This variety can cover simple dough that only needs water added to flour, or it can be dough with internal ingredients, sticky dough with yam in it, etc. We carefully listen to your descriptions and ask questions so that we can reproduce exactly what you want. This tends to involve on-site visits and lots of micro adjustments. Our machines are fully custom made, so we pay special attention to adjusting for the type of water that will be used.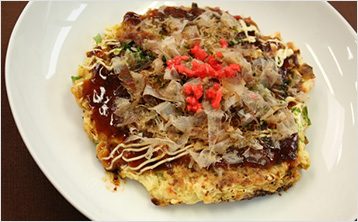 We can even handle okonomiyaki, which is often stacked with thick ingredients.
If you opt for ample ingredients, such as cabbage and/or noodles, it can be a challenge to flip the okonomiyaki. In these cases, we can solve this challenge not by adding labor, but by adding just one extra apparatus. The reason we can offer such specific services is because we do not make one-size-fits-all machines. Our specialty is custom made equipment.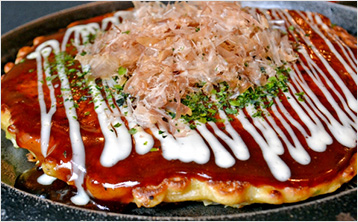 Automatic Okonomiyaki baking machine [OB-AUTO-SERIES]
| | |
| --- | --- |
| Machine size | 6,000~10,000(L)×2,200(W)×1,200~1,700(H)mm/mm |
| Product dimensions | 150~200mm |
| Capacity | 500~1,500p/h |
| Heat | LPG Natural Gas |
| Drive/power | 3phase 200V 3.8kw~7.5kw compressor supplied separately |